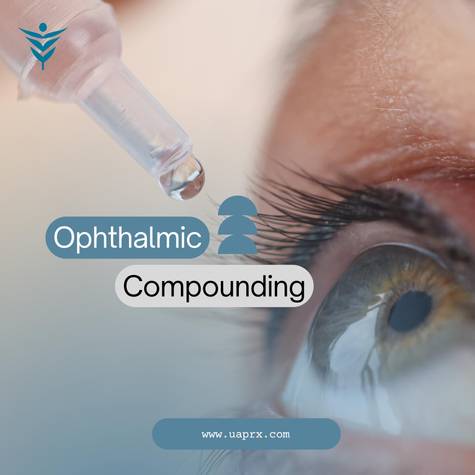 Customized Solutions For Individual Eyes - The Art Of Ophthalmic Compounding
Ophthalmic compounding is the process of preparing customized medications specifically designed to treat various eye conditions. As every patient is unique, it's essential to offer customized medication solutions that cater to individual needs, and ophthalmology compounding does just that.
Compounded medications can help improve patient outcomes by providing personalized treatment options that are not commercially available. Additionally, compounded medications can be formulated in various strengths and dosage forms, such as sterile gels, sterile oil suspensions, and sterile solutions. They can be made to suit each patient's individual needs and improve compliance. Alternative treatments are also common in the area of ophthalmology. Small-scale and international studies have cited improvement in Myopia in children. Atropine in low doses can be compounded as an eye drop. Another common area is dry eye, which affects millions of people worldwide, and over-the-counter treatment options often fall short. However, your practitioner can prescribe a good option to treat it. Compounded Acetyl-l cysteine (NAC) and Glutathione are natural antioxidants that may aid in improving this condition. These antioxidants can also be compounded into an ophthalmic drop for use in the eye. A radical new approach to dry eye is also compounded testosterone ophthalmic drops.
Compounded ophthalmic drugs are a necessity when treating cancer of the eye, infections needing higher dosage drops, and antibiotic drops that are not commercially available. Compounded eye drops also complement therapies when used prior to treatment.
Commonly Compounded Medication
Fluorouracil (5-FU)
Vancomycin
Tobramycin
Gentamycin
Riboflavin
In summary, ophthalmic compounding is a valuable tool that practitioners can utilize to provide customized medication solutions for patients with unique ophthalmic needs. With the use of compounded medications, practitioners can improve patient outcomes and offer treatment options that are not commercially available.